Vexwire is genuinely committed to offering quality products at affordable prices. We leverage our extensive global network of partners and associates to procure top-of-the-line smartphones, tablets, and wireless technology directly from reputable vendors in the mobile device industry.
Billions of items in the wireless consumer electronics space get manufactured and shipped every year. Many of these newly sold devices are replacing current and previous models, which Vexwire seeks to acquire, service, and re-introduce to the market.
We are proud to have put millions of mobile devices back into consumer's hands. By doing so, we are extending the life cycle of consumer technology, while at the same time offering significant savings for our customers. Our adamant belief and commitment in circular economy fundamentals started in 2005, and we have since then proven that it is a genuine asset to the environment and the society.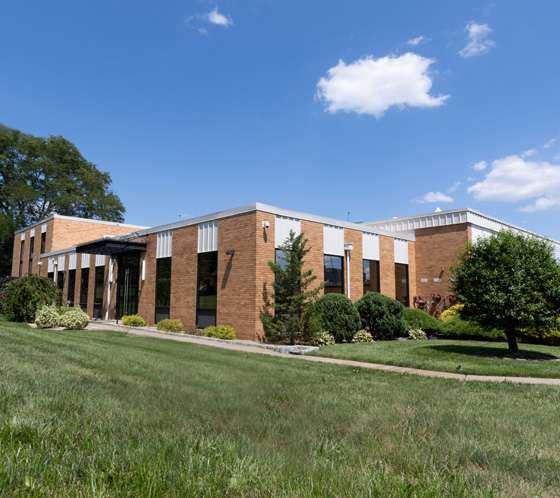 ISO 9001: 2015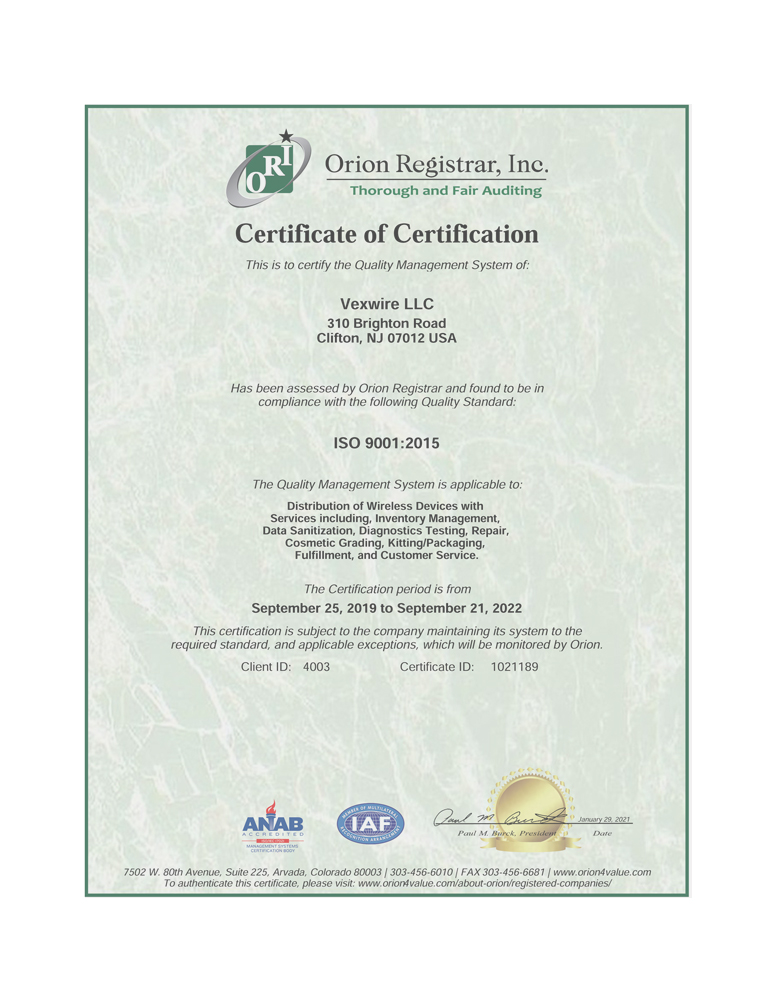 Quality Management System
ISO 14001: 2015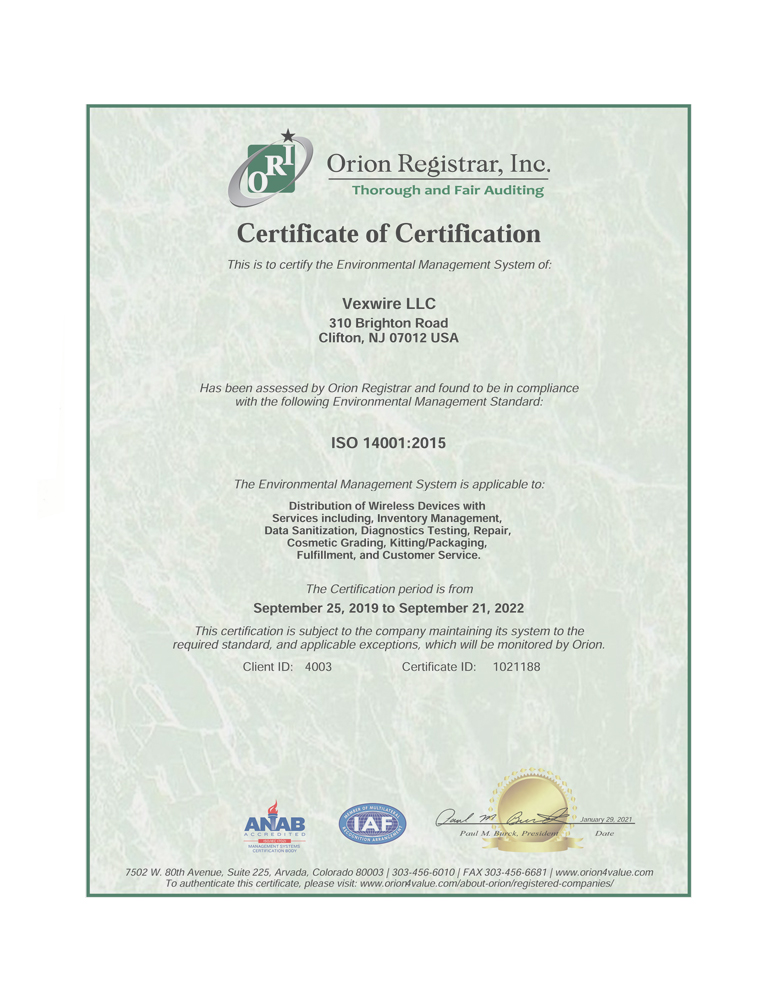 Environmental Management System
ISO 45001:2018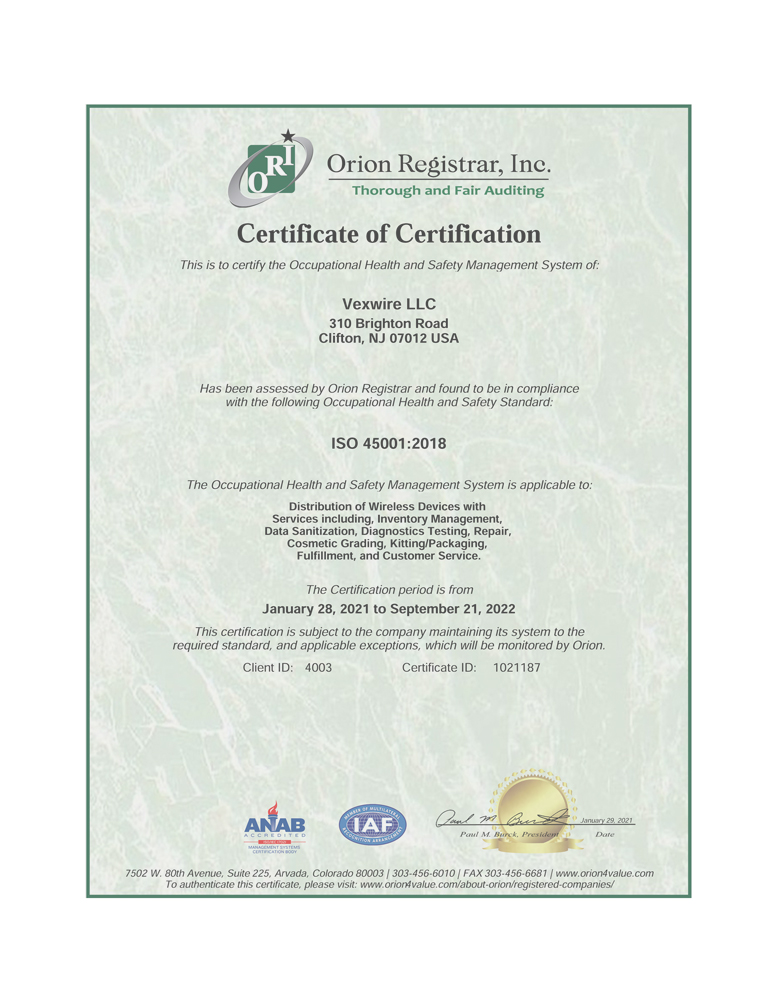 Occupational Health and Safety Management System
R2: 2013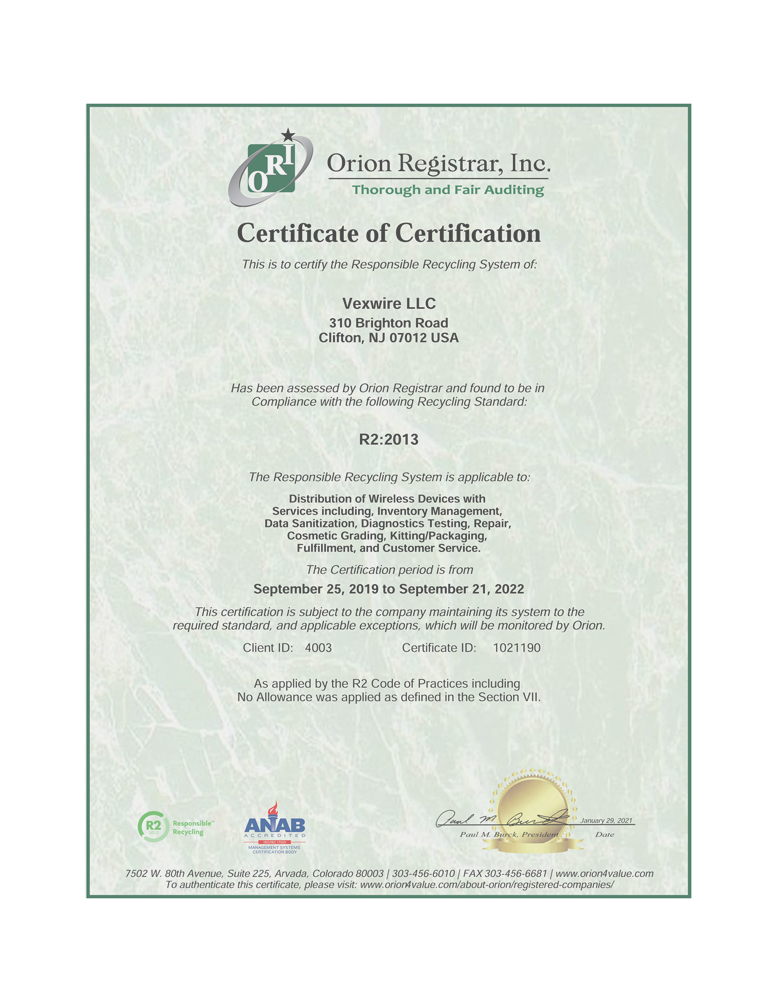 Responsible Recycling System
ADISA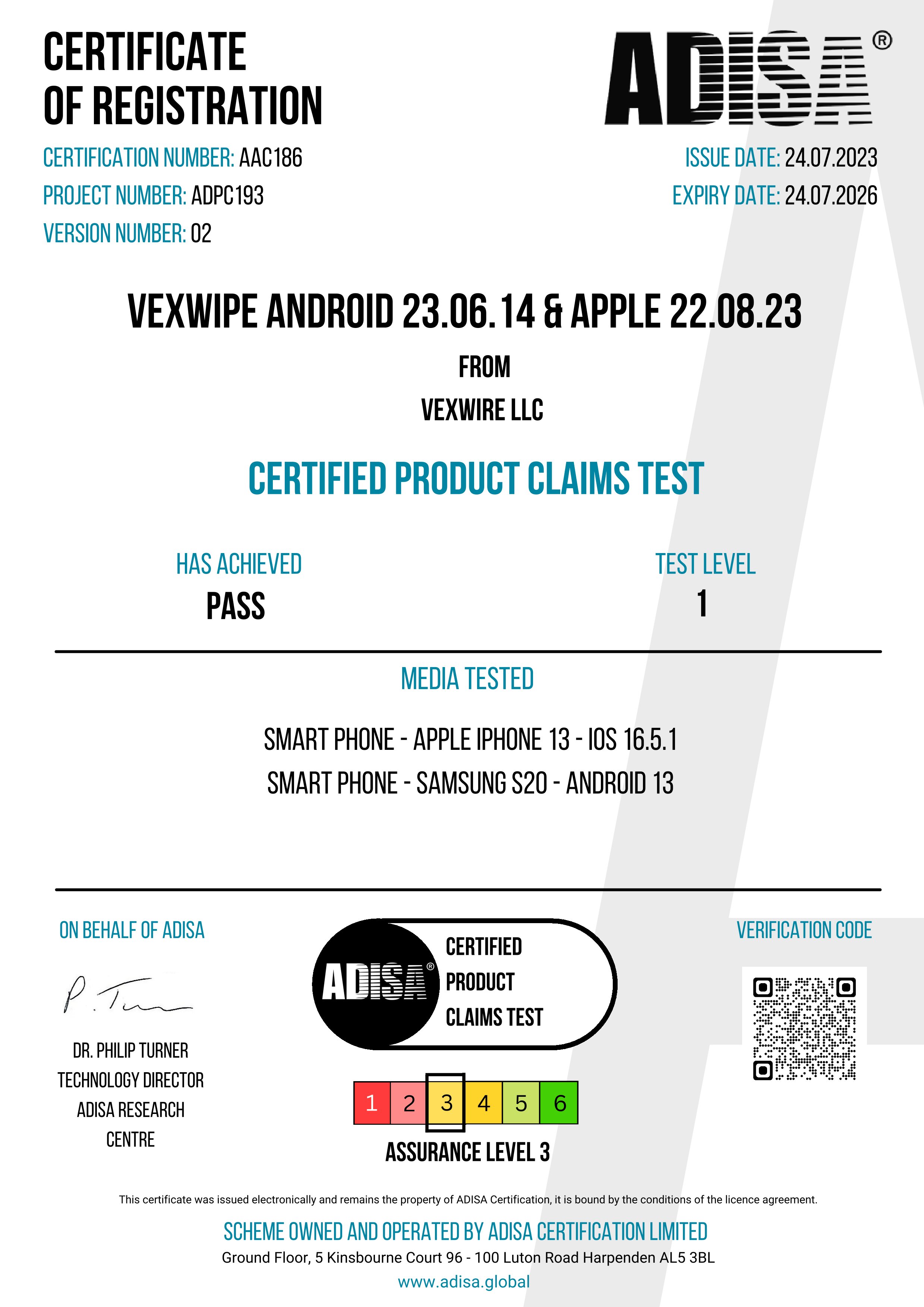 Vexwire holds ISO Certifications for Quality, Environmental, Health & Safety and the Sustainable Electronics Reuse & Recycling (R2) Standard.
Our certifications are a statement of our ability to consistently meet and exceed employee occupational health and safety requirements, as well as requirements of responsible recycling practices, while also offering products that meet customer expectations and applicable statutory and regulatory requirements.