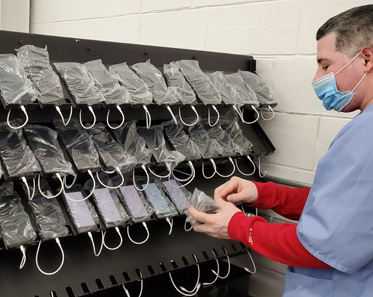 Our tried and true refurbishing process results in a standardized end product, which is one of the reasons our existing clients enjoy doing business with us.
Vexwire is genuinely committed to offering quality products at affordable prices. We leverage our extensive global network of partners and associates to procure top-of-the-line products sourced directly from reputable vendors in the mobile device industry.
Every part and device goes through a rigorous assessment process before being offered to our clients. During the assessment, our skilled technicians inspect and test the products, from minor cosmetic appearances to functions, involving major hardware features. Our proprietary process and software actively monitor each stage of the inspection and refurbishment until the product is ready to be sold to clients.
Billions of items in the wireless consumer electronics space get manufactured and shipped every year. Many of these newly sold devices are replacing current and previous models, which Vexwire seeks to acquire, service, and re-introduce to the market.
We are proud to have put millions of mobile devices back into consumer's hands. By doing so, we are extending the life cycle of consumer technology, while at the same time offering significant savings for our customers. Our adamant belief and commitment in circular economy fundamentals started in 2005, and we have since then proven that it is a genuine asset to the environment and the society.
We built our reputation one order at a time, creating a proven track record of customer satisfaction. We refuse to keep standing still, and we keep on using our experience for continuous process improvement. Today, Vexwire is a trusted and reliable source for all certified refurbished mobile needs.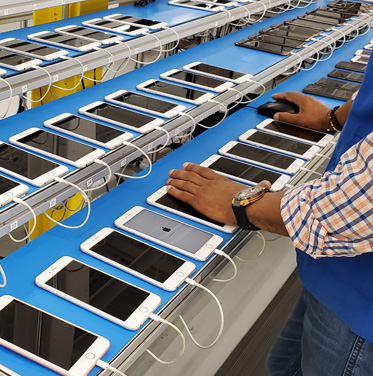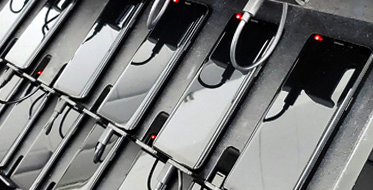 Thanks to our devotion to quality, precision, and speed of processing, we were able to create lasting business relationships with most prominent wireless carriers, distributors, original equipment manufacturers, and different trade-in programs in the United States of America.
This allows us to have a broad inventory available for our clients, and to hold stock of most sought after brands, from Apple and Samsung to Google and LG. We also offer new and used OEM merchandise in various grading conditions, as well as new and after-market accessories to fit any need and budget.
Manufacturers
Wireless Devices
Smart Phones
Tablets
Wearables
Internet Devices
Hotspots
Extenders
Routers
Security Cameras
Accessories
Headphones
Speakers
Chargers
Cables
Batteries
Cases
Screen Protectors
Memory Cards